Discover more from Opera Daily
An email that makes you love opera.
Over 5,000 subscribers
Today we're listening to…
The "Embroidery Aria" for soprano from Act III of the English opera Peter Grimes by the contemporary British composer Benjamin Britten. Peter Grimes is about a small fishing community on the East Coast of England. Peter Grimes (the title role sung by a tenor) is a fisherman, but the locals in the village see him as an outsider and don't trust him. Renée Fleming is singing the role of Ellen Orford here and it is hauntingly beautiful. This aria is a perfect example of word painting (a musical technique Britten used in his compositions that reflects the literal meaning of a song's lyrics). Like embroidery work, the meandering tune you will hear Renée singing will feel like a needle and thread in motion.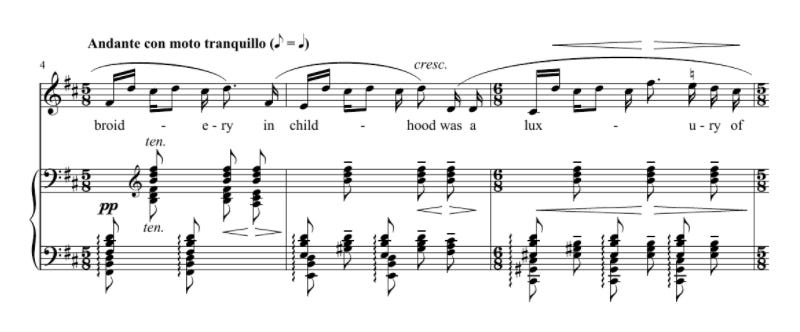 🎧 Listen here (6 minute listen):
YouTube / Apple Music / Amazon Music / Spotify
On June 7th, 1945, Peter Grimes premiered and is one of the greatest English operas of the 20th century. Peter Grimes is on trial in his village for the mysterious death of his apprentice. He is found not guilty but socially excluded by the villagers, except for a school teacher, Ellen Orford. Against the village's advice, Peter Grimes takes on a new apprentice who accidentally falls over the edge of a cliff.
This aria happens after Ellen has found the outfit that she made for Peter's apprentice washed up onshore. She knows what this means—that the boy is dead and that the community will blame Peter for it. Ellen infers that the boy has died by singing, "Now my broidery affords the clue, whose meaning we avoid."
Conversation starters
"(Peter Grimes) is very close to my heart—the struggle of the individual against the masses. The more vicious the society, the more vicious the individual." - Benjamin Britten

Britten's music is modern, often dissonant sounding but always filled with beautiful melodies. Britten started composing as a child, and by the age of 18, he'd written more than 700 pieces.

Many tenors have sung the title role in Peter Grimes, but Peter Pears and Jon Vickers are the probably the most well known for this incredibly complex character. Peter Pears performed in the premiere in 1945.
Thank you for listening,
Michele