Discover more from Opera Daily
An email that makes you love opera.
Over 5,000 subscribers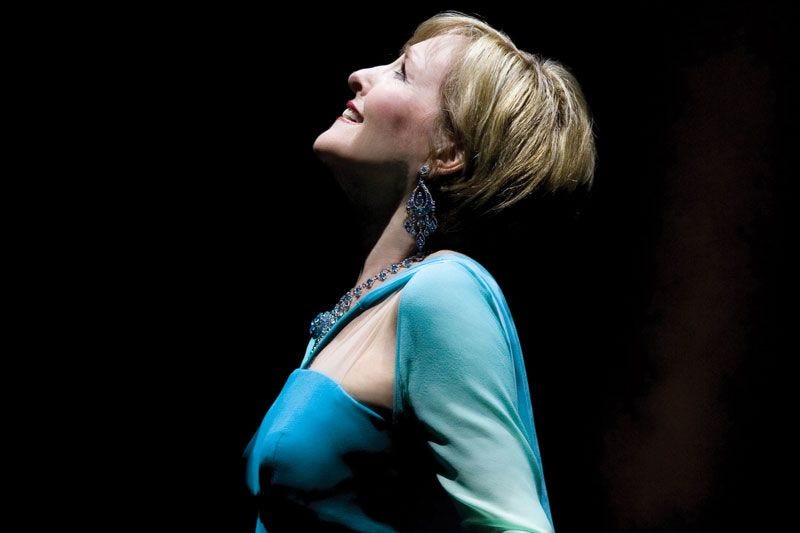 This week's theme is French Opera
Today we're listening to "Va! Laisse couler mes larmes", an aria from Act III of the French opera Werther (vair-Tair) by Jules Massenet. Frederica von Stade is singing the role of Charlotte (shar-LOT) here and she gives us a window into her character's struggle with being strong and loyal and being human. Frederica ("Flicka") and French music are truly a match made in heaven.
🎧 Listen here (3 minute listen):
YouTube / Apple Music / Amazon Music / Spotify
Werther takes place in Wetzlar, Germany in the late 18th century. Before Charlotte's mother dies, she promised to help take care of her brothers and sisters, but she meets Werther, a young poet. This is problematic because Charlotte (mezzo-soprano) is expected to do the responsible thing and marry Albert (but her heart is saying something else). Werther (tenor) falls madly in love with the (now) married Charlotte. He obsesses over her, writing her letters constantly. Charlotte tries to convince Werther to forget about her, move on and find another love, but Werther refuses. Charlotte convinces Werther to leave for a while to help him forget about her, but when Werther comes back several months later he is even more in love with Charlotte. He sees that Charlotte loves him, but she can not let herself be with him. It is her final refusal that causes Werther to take his own life.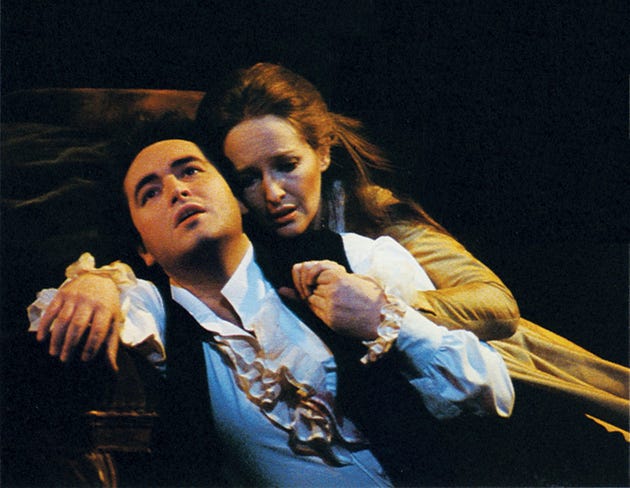 This whole scene is heartbreaking and Charlotte's heart and desire for connection and love is on display. During the aria, she confesses her sadness that she is not married to Werther. She breaks down in tears, saying that her heart is too empty for anything to fill it when he is away.
Oh, I cannot hold back these tears. 

It will do me good to cry. 

They say that the ones we do not shed fall back inside us and wound the soul. 

And over time, drop by drop, they batter, and burn, and so bruise it, with each new hurt the heart grows weaker. 

It aches and suffers, in constant pain, becomes exhausted, is overwhelmed, and finally becomes so fragile that it just breaks.
Want more?
Werther is adapted from the novel "The Sorrows of Young Werther," written by Johann Wolfgang von Goethe. It premiered in February of 1892 in German at the Court Opera in Vienna, Austria. It did not premiere in its original language, French, until later that year.

If you can't wait until Sunday and want more French opera, we profiled another Massenet opera back in August called Cendrillon (also with Frederica von Stade). It is one of my favorites, and you can read and listen to it here.

Werther's "Pourquoi me reveiller" is probably one of the most well known aria's from this opera. While this aria and the character of Werther deserve their own moment, I can't help but include José Carreras singing this piece. Listen here.
Thank you for listening,
Michele
❤️ If you enjoyed this post, hit the heart to like it. It helps others find Opera Daily.