Discover more from Opera Daily
An email that makes you love opera.
Over 5,000 subscribers
Before we get into this Sunday's selection, we want to honor Ruth Bader Ginsburg, an extraordinary woman, accomplished jurist, and opera lover. You can read about her favorite opera recordings here and more about her performance with Washington National Opera featuring Larry Brownlee here.
---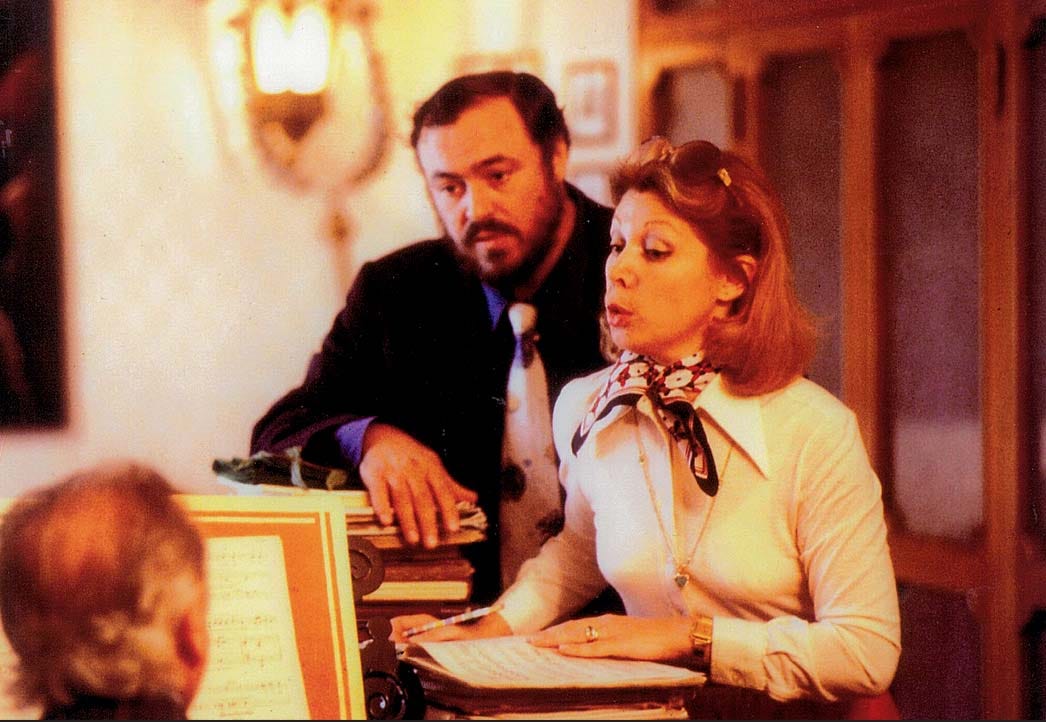 This week's theme is Great Operatic Duets
"Suzel, buon dì…Tutto tace," (popularly known as "The Cherry Duet" ) from Act II of the Italian opera L'amico Fritz by Pietro Mascagni. Mirella Freni and Luciano Pavarotti are singing the roles of Suzel (soprano) and Fritz (tenor) here. Sweet, delicate, charming—these are the words that come to mind when I hear this duet. If you listen closely, you can hear the cherries being plucked from the tree 🍒
🎧 Listen here (4 minute listen):
YouTube / Apple Music / Amazon Music / Spotify
L'amico Fritz is a simple but beautiful love story and this duet is the heart of the opera both musically and structurally. You will often hear this duet on the concert stage; the full opera is rarely performed. You might attribute that to its simple storyline (some say weak), but I think the light-hearted nature makes it charming.
Fritz Kobus is an affluent landowner who has vowed to remain a bachelor. However, Fritz's friend, David, bets him his vineyard that within a year, he will get married. On Fritz's birthday, Suzel, the daughter of Fritz's tenant, arrives with a gift of flowers.
Suzel is out picking cherries one day, and Fritz joins her, and they sing this duet, which marks the beginning of the love (or at least the awareness of love) between Suzel and Fritz. (Eventually, with the help of David, Fritz and Suzel are married)
Want more?
Which "Cherry Duet" 🍒 is your favorite?
If you missed Wednesday's post on Great Operatic Duets, you can find it here. And don't worry, we will be revisiting duets at another time—there are too many great ones!
Thank you for listening,
Michele