Discover more from Opera Daily
An email that makes you love opera.
Over 5,000 subscribers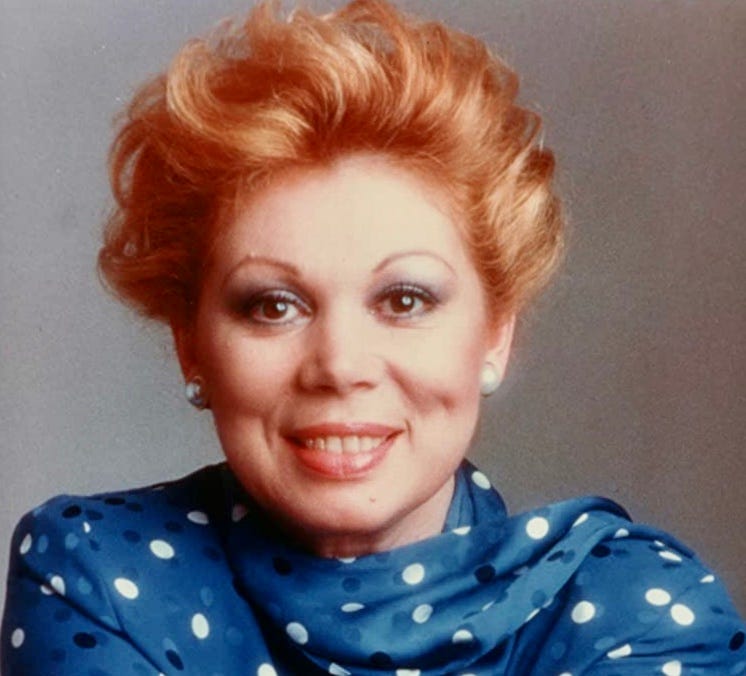 Today we're listening to…
"Poveri fiori", Adriana's aria from Act IV of the Italian opera Adriana Lecouvreur by Francesco Cilèa. Mirella Freni is singing the role of Adriana here. I often feel like I don't have words that describe how opera makes me feel. Other than the other famous aria from this opera "Io son l'umile ancella" (which we will be profiling at a later date), I am not sure if I've ever heard anything more beautiful. Mirella Freni passed away this year, but she will forever be the voice that made me fall in love with opera. I love her so much that I decided we will be profiling her all week!
🎧 Listen here (3 minute listen):
YouTube / Apple Music / Amazon Music / Spotify
Adriana Lecouvreur is an opera about opera. While the opera itself can be a bit difficult to follow, there is no denying that Cilèa knew how to write for the voice. The text is based on a novel and tells the story of Adrienne Lecouvreur, an actress from the 18th century. Adriana Lecouvreur is loved by many around her – including her stage manager Michonnet – but she loves Maurizio, Count of Saxony. Yes, a torturous love triangle! While Maurizio tries to extricate himself from his past relationship fully, Adriana suspects Maurizio still loves his former lover, the Princesse de Bouillon. Meanwhile, the Princess grows jealous when she finds out Maurizio left her for another woman and worse, for her rival Adriana. The Princess poisons the actress, and Adriana dies in Maurizio's arms.
"Poveri fiori" is a sad moment in the opera, and Cilèa writes that into the music. The (octave) jump of the vocal line creates the mood of deep despair. On her birthday, Adriana is sent a package which she thinks is from Maurizio. Already depressed and sad, her heart breaks when she opens the box and finds that it contains the flowers that she gave Maurizio that are now dead. Adriana sings to the flowers of her pain. Little does she know that the package is from the Princesse de Bouillon, who has soaked the flowers in poison. 😳
Poor flowers, jewels of the meadows

Just yesterday born, today dying. 
Conversation starters
There are so many beautiful sopranos that have tackled this role, and it was almost impossible not to include a link of Maria Callas here. As far as I know, she did not sing this role on stage, but her interpretation of this piece and her singing is perfect. Renata Scotto and Anna Netrebko have also nailed this role.

The opera premiered in Milan, in 1902, with the well-known verismo soprano Angelica Pandolfini in the title role, Enrico Caruso (tenor) as Maurizio, and Giuseppe De Luca (baritone) as Michonnet.
Thank you for listening,
Michele