Discover more from Opera Daily
An email that makes you love opera.
Over 5,000 subscribers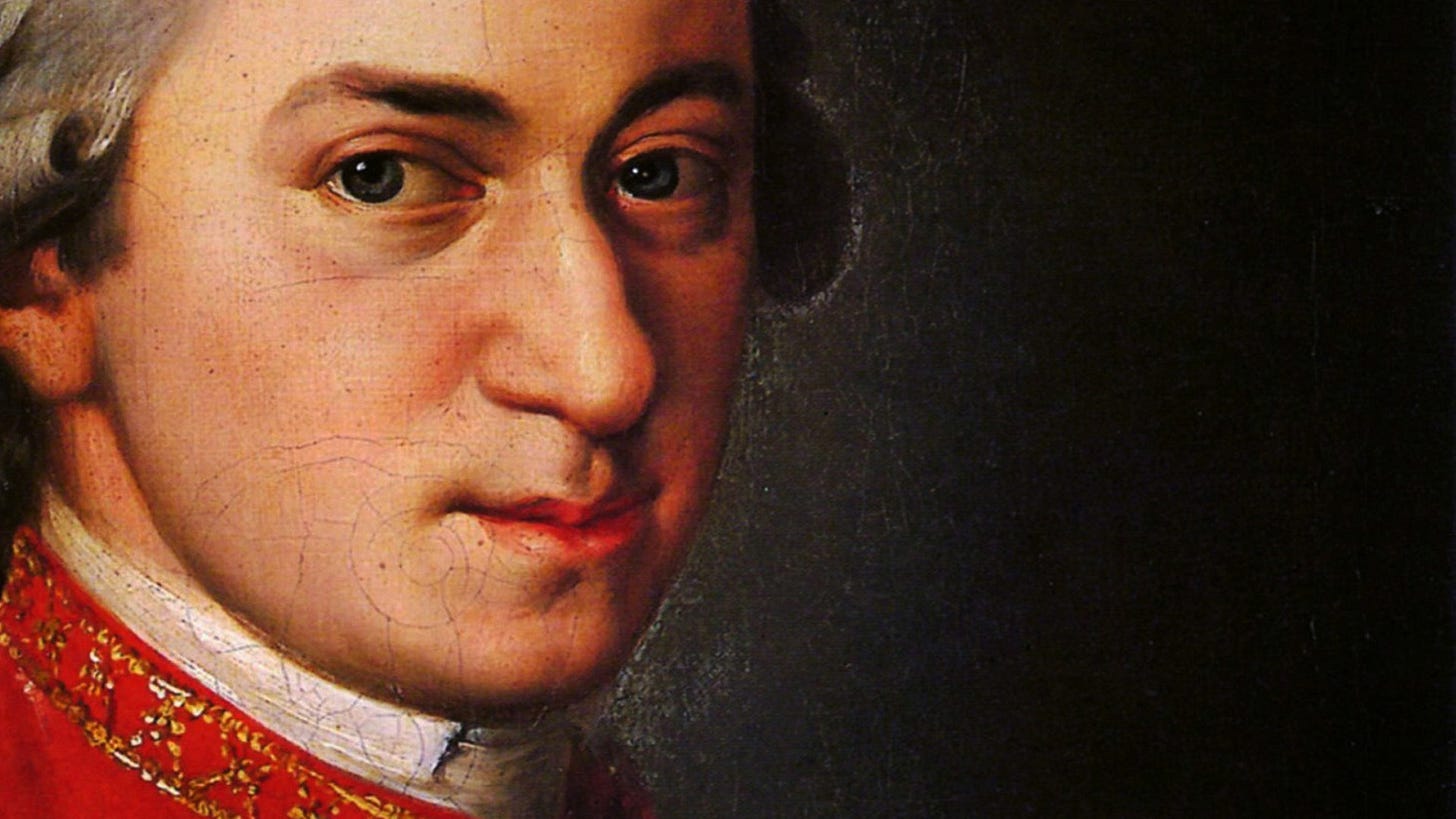 Mozart wrote his first opera when he was 12 years old and composed 22 operas in his lifetime. He has given us so much incredible material that we could feature a piece of his every week for the next three years and still have parts left over.
Today we are listening to "Soave sia il vento," a trio from Act I of the Italian-language opera Così fan tutte (KOH-zee-fahn-TOOT-eh) by Wolfgang Amadeus Mozart. This piece might be one of the most beautiful trios that Mozart ever wrote. It is sung by the characters Fiordiligi (soprano), Dorabella (mezzo-soprano), and Don Alfonso (bass). Renée Fleming, Anne Sofie von Otter, and Michele Pertusi are singing here in a London recording of Così fan tutte from 1994 conducted by Sir Georg Solti.
🎧 Listen here (3 minute listen):
YouTube / Apple Music / Amazon Music / Spotify
The subject of loyalty pervades the opera and its overall meaning is ambiguous and open to a wide variety of interpretations. The story begins with two men (Ferrando, tenor and Guglielmo, bass) who are bragging about their lover's fidelity. Don Alfonso, a cynical bachelor, mocks their certainty and suggests they bet on it. Determined to prove Don Alfonso (DON-ahl-FON-soe) wrong, the two men pretend to go off to war and return in disguise and attempt to seduce the other's lover.
The duet comes during Act I when Fiordiligi (fyor-dih-LEE-gee) and Dorabella (dor-ah-BEL-lah) wish their lovers well as they go off to war in this trio with Don Alfonso. 
May the wind be gentle,
may the wave(s) be calm,
and may every one of the elements
warmly fulfill our (your) wishes.
If you listen closely, at the start of the trio, the strings imitate the sound of the sea. 🌊
Want more?
Così fan tutte premiered on January 26, 1790 and translated literally is "So do they all," using the feminine plural (tutte) to indicate women. You will see it translated into English as "Women are like that" or "That's what all women do."

The "voice" required to sing Mozart is often different from the "voice" that sings, let's say, Verdi. Verdi's music has a chunkier orchestra than Mozart's music does. Mozart wrote music to be sung in a smaller theater (under 1,000 seats) with a smaller orchestra—which means that Verdi's music is more often than not sung by heavier voices like a full lyric or dramatic sopranos. Many singers can sing both, but the approach to the music can sometimes be very different.

As I have said before, when we featured an aria from Mozart's The Marriage of Figaro by back in August, Mozart is medicine for the voice. If your vocal technique is weak, Mozart reminds you while singing. 🥴 Mozart may appear "easy" to sing, but don't let that fool you - it's deceptively hard.

The playwright Arthur Miller said, "Mozart is happiness before it has gotten defined." I couldn't agree more. What do you think? Do you have a favorite Mozart opera?
Thank you for listening,
Michele