Discover more from Opera Daily
An email that makes you love opera.
Over 5,000 subscribers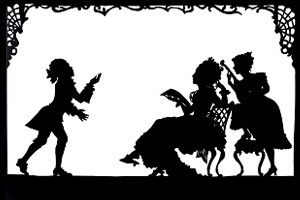 Today we're listening to…
"Voi che sapete" a mezzo-soprano aria from Act II of Le Nozze di Figaro by Wolfgang Amadeus Mozart. The Marriage of Figaro (in Italian Le Nozze di Figaro) is a comic opera – light and humourous with a happy ending. Cecilia Bartoli is singing the role of Cherubino (Kehr-oo-BEAN-oh) here, and while she makes it sound effortless, this is one of those Mozart arias that seems simple from the outside but requires a lot when it comes to the details. It takes a reliable vocal technique to sing a Mozart aria with this consistency, and it's almost a foolproof way to learn if someone knows how to sing! You can like or dislike Bartoli's timbre or quality of her voice (or the sometimes distracting facial expressions she makes while singing), but there is no denying that she is a gifted musician. I love the light, dusky quality of her voice, especially in those fast passages. She has a voice for those who know how to listen.
🎧 Listen here (3 minute listen):
YouTube / Apple Music / Amazon Music / Spotify
The Marriage of Figaro takes place on a single summer's day in 18th century Seville, Spain. The plot revolves around Susanna and Figaro (FEE-gah-roh), two servants who work in the castle of Count Almaviva (all-mah-VEE-vah), and their quest to be married. The opera features a crazy web of comedy, romance, and mistaken identity as the characters' relationships unfold over four acts.
During Act II, Susanna (soo-ZAHN-nah) and the Countess persuade Cherubino to perform a song he has written about his new perspective on life and love. Cherubino's character is another example of a "pants role" where the male character is played by a woman (usually a mezzo-soprano voice type).
You who know what love is,
Women, see whether it's in my heart,
What I am experiencing I will tell you,
It is new to me, and I do not understand it.
I have a feeling full of desire,
That now is both pleasure and suffering.
Conversation starters
Cecilia Bartoli is an Italian coloratura mezzo-soprano. She is best known for her interpretations of Bellini, Mozart and Rossini's music and the music from the Baroque and Classical period. You will often see her on the opera or concert stage. If you want to hear more, Bartoli, I recommend this one.

Mozart was only 30 years old when he composed The Marriage of Figaro, and he did it in just six weeks. He died five years later, at 35 years old.

The overture of The Marriage of Figaro plays during the opening scene of the movie Trading Places. Typically, an overture showcases various melodies we will eventually hear in the opera, but Mozart does not preview any music from the opera in The Marriage of Figaro overture. Instead, he has written an overture that captures the opera's pace and atmosphere and is a celebration of comedy, romance, and music. Here is the overture if you feel like listening!
Thank you for listening,
Michele