Discover more from Opera Daily
An email that makes you love opera.
Over 5,000 subscribers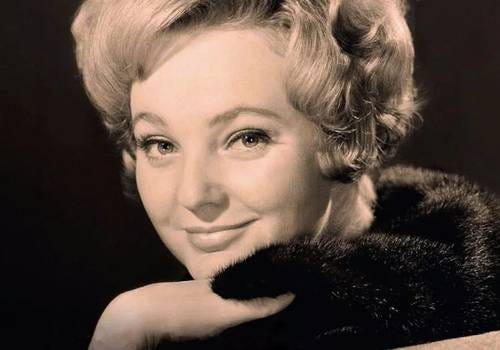 Today we're listening to…
"Ruhe sanft, mein holdes Leben" a soprano aria from Act I of the unfinished German opera Zaide by Mozart. Eight years after Mozart's death in 1791, his widow Constanze came across a manuscript that had no title that he had written when he was 23 years old. Constanze sold it along with several other Mozart manuscripts to a publisher, and in 1838, the publisher name it Zaide after the principal character. The opera was first performed in 1866. Lucia Popp is singing here and as always, it's delicate, beautifully phrased and filled with silvery tones.
🎧 Listen here (6 minute listen):
YouTube / Apple Music / Amazon Music / Spotify
Mozart had finished two of the three acts of Zaide before abandoning the opera, but managed to leave the second act with a cliffhanger ending.
To give context to the (unfinished) libretto, a popular theme of the period was one that symbolized the poor relationship between the West and the East. The opera takes place in Turkey, and Zaide (soprano) falls in love with Gomatz (tenor), a slave, which causes jealousy in the Sultan (tenor), who also happens to love her. Zaide ends up choosing a free life with Gomatz rather than a good life with the Sultan. The final quartet suggests Zaide and Gomatz are given extreme punishment or execution. This is where Mozart's manuscript stops.
"Ruhe sanft, mein holdes Leben" appears in Act I when Zaide first discovers Gomatz, asleep under a tree. She admires him, and leaves him jewels, money, a photo of her and a letter asking him to meet her later in that same spot. She hopes that her tears will bring his wishes to reality.
Rest peacefully, my beloved,
Sleep until happiness dawns,
My portrait I give you,
See, how kindly it smiles upon you.
Sweet dreams rock him to sleep,
And grant his wish at last,
That the things of which he dreams 
May ripen into reality.
Conversation starters
"Ruhe sanft, mein holdes Leben" is one of Mozart's most beautiful arias but deceptive in that it seems like a sweet lullaby, but it is incredibly hard to sing for the soprano.

If you talk to any trained opera singer, they will tell you Mozart is like medicine for the voice. If you find yourself getting away from your vocal technique and the voice needs a couple of good training sessions or a "tune-up," Mozart is where to turn as it will help show you where you need to focus.

Lucia Popp, a Czech-born soprano had a high, light, and focused voice that became heavier over the years. Mozart is what she is most famous for. The world lost her too soon (at 54). If you would like to hear more Lucia Popp, I would recommend this piece "L'amero, saro costante" from "Il Re pastore."
Thank you for listening,
Michele